Gymnastics Team "Flips" for Custom Tattoos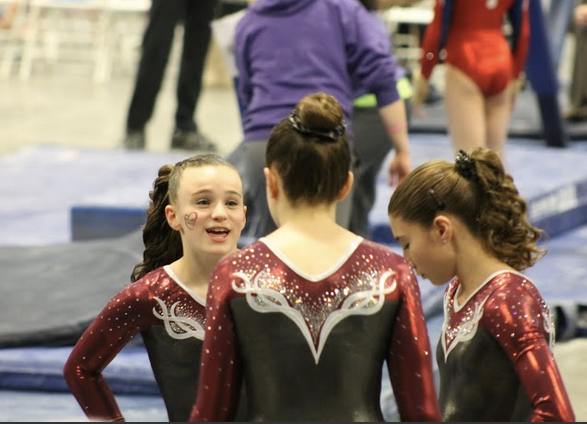 Who:
Hartland Gymnastics Academy, a Howell, Mich.-based gymnastics facility. Hartland is dedicated to, not just building gymnasts, but helping young people develop into happy, healthy, and responsible adults.
This face-friendly tattoo design makes for a great game-day look!
The Need:
Competing throughout Michigan and the U.S., the Hartland team was looking for a fun way to show team spirit at meets and team building events.
The Tattoo:
Speaking of team building, the members of the gymnastics team all worked together to come up with the tattoo's design. The result is a simple and elegant custom tattoo design, which uses heart imagery to tie into the team's name and illustrate their love of the sport.  
The heart stands for Hartland and a love of gymnastics.
The Results:
At a recent meet, the Hartland Gymnastics Academy team enjoyed handing out their tattoos to fans and other competitors. Many of the Hartland athletes even sported the tattoos on their faces during the competition. Now that's team spirit!
Custom tattoos are a great way to build team spirit!