Valentine's Day Treats For A Candy-Less Classroom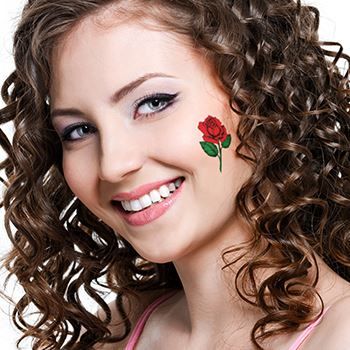 All Fun – No Food!
Elementary schools are cracking down on the Cracker Jack and putting a halt to junk food-based festivities. More and more schools forbid highly allergenic foods (such as peanuts, milk, and wheat) on campus. Some school districts are banning all sweets from the classroom entirely. Parents and educators agree that an endless parade of candy rewards and birthday cupcakes sends kids the wrong message about the importance of healthy eating.
With another holiday right around the corner, finding replacements for traditional treats can be a challenge. Small toys and games are fun, but buying items for every single classmate gets expensive quickly. Most importantly, party favors or gifts for kids need to be safe for all ages.
Valentine's Day Tattoo Card Set
Our Valentine's Day Tattoo Card Set does double-duty: a kid-friendly Valentine's Day card with temporary tattoos attached. You'll get 4 of each design: Adorable Puppy, Snuggly Penguin, Conversation Hearts, Bee Mine and You're Dino-Mite! They're all available separately as well. Temporary tattoos are a simple solution for food-free classroom celebrations.
Don't forget to add some cute tattoos to your cart for the adults. We love the Angel Heart Temporary Tattoo for its super sweet design and our Kiss Lips Temporary Tattoo for when we're feeling a little flirty. After all, don't you deserve a Valentine's Day goodie bag too?
Kiss Lips Temporary Tattoo
Angel Heart Temporary Tattoo
Blooming Rose Temporary Tattoo