Express Yourself With Manic Panic Temporary Tattoos
Check out our collaboration with the legendary Manic Panic. These tattoos are designed to compliment the many Manic Panic products that you love. They come in sets and packs for your enjoyment.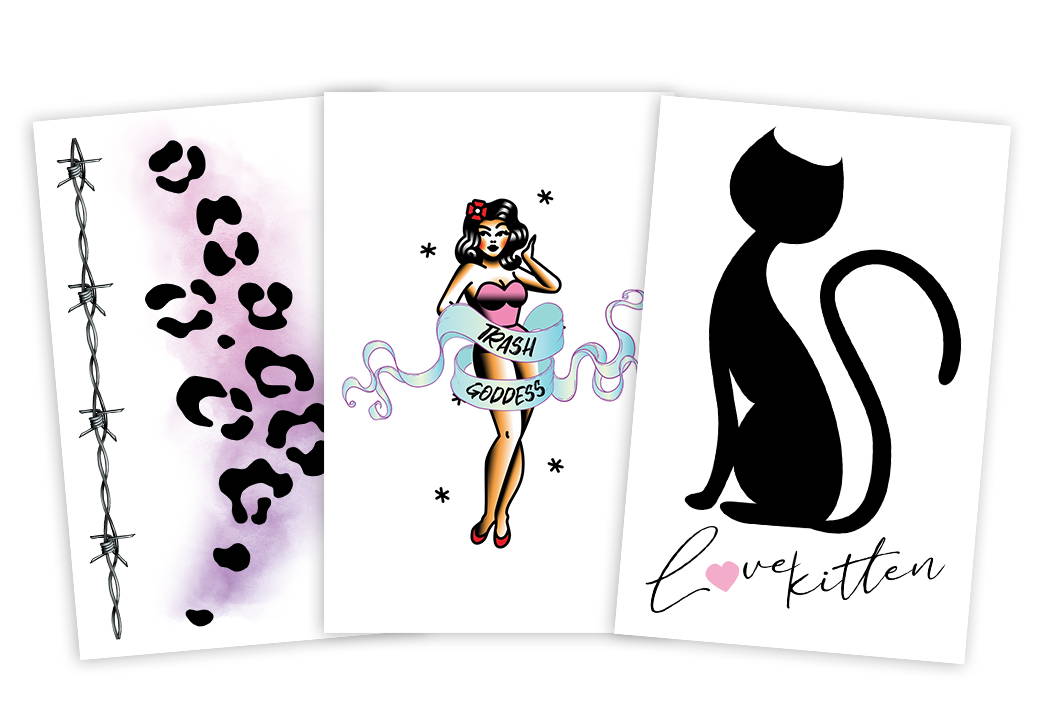 Manic Panic, the iconic hair color and beauty brand, has teamed up with Savvi, one of America's leading manufacturer of temporary tattoos, to design a line of temporary tattoos that will allow its Dye Hard fans to further express themselves. These tattoos come in a variety of tiny tats, nail tattoos, freckles, and body tattoo packs to complement the look with Manic Panic wigs and temporary hair colors.
Nail Tattoos with Manic Panic
Manic Panic® Nail Tattoos are the perfect way to complete your look. With Hot Hot Pink, Electric Lizard, and Amethyst colors to choose from, you can add a touch of glamour to any outfit. Applying the tattoos is a quick and easy process - simply remove the protective plastic, place the tattoo on the nail, and press with a wet sponge or washcloth. Then, after waiting 30 seconds, remove the backing and apply a clear coat of nail polish to keep them in place all night long.