Temporary Couple Tattoo Ideas To Spark Your Connection
Welcome to the world of art, where every stroke has a story to tell! And what could be a more beautiful story than love? Whether expressing the bond of eternal love or adding an exciting element to your relationship, couple tattoo ideas can take it all up a notch. And with the advent of temporary tattoos, you can now flaunt your love and connection without the permanence. 
Not sure if you're ready for the long-term commitment of real ink or want to try out different designs before settling for the one? Temporary matching tattoos for couples could be your perfect solution. These allow you the freedom to experiment and have fun with various designs, all while displaying your unique love story. 
So without further ado, let's delve deeper into the fun and romantic world of matching tattoos for couples, where love meets art in the most temporary yet meaningful ways.
Symbols Of Unison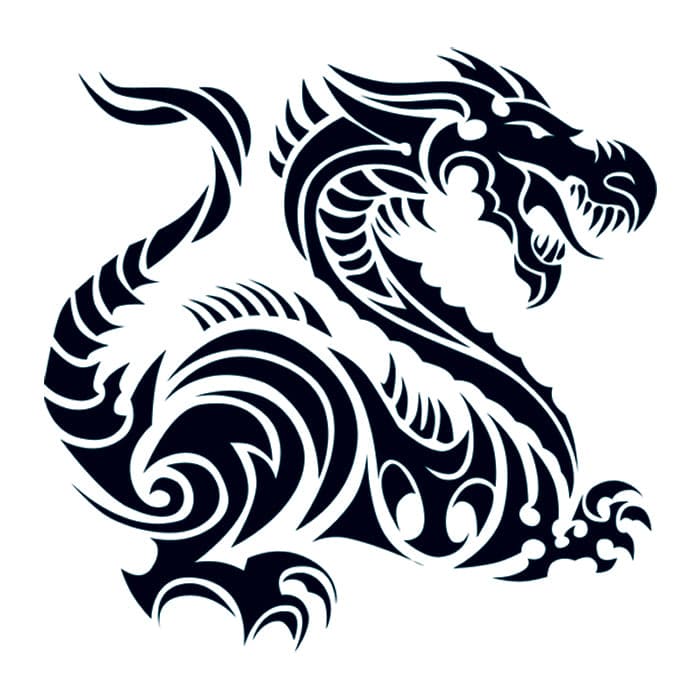 Matching couple tattoos can take on many forms, from symbols of shared interest to insignias of inside jokes. They hold a special meaning in your relationship as love reminders. A matching tattoo like a lock and key or a matching crown tattoo, symbolizing the king and queen, can make for attractive couple tattoos.
Feeling more adventurous? Consider going for tribal tattoos that embody strength and togetherness. Matching tribal couple tattoos can be the right choice for the power couple seeking unique tattoo ideas.
Tattoos That Tell a Tale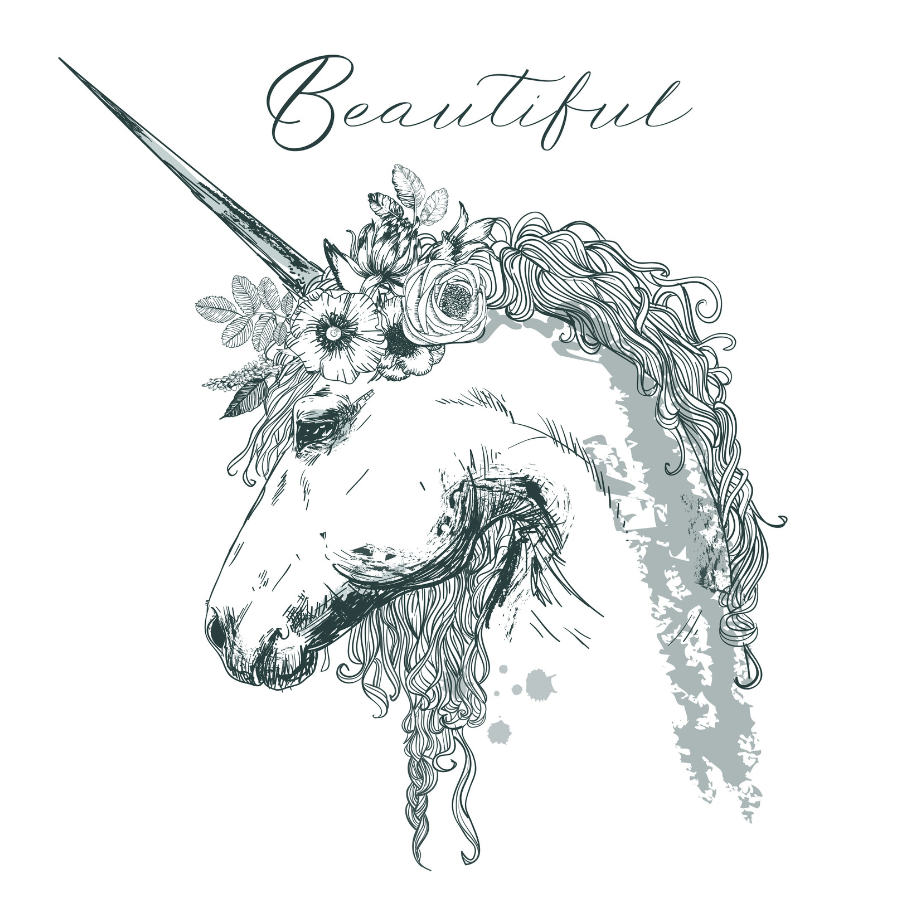 Couple tattoos can also express a shared love for myths or religious beliefs. You can opt for mythical designs like dragons or unicorns or pick symbols from your shared faith. Such tattoos for couples are not just body art; they are a testament to your shared interests and values.
When Love Is In The Stars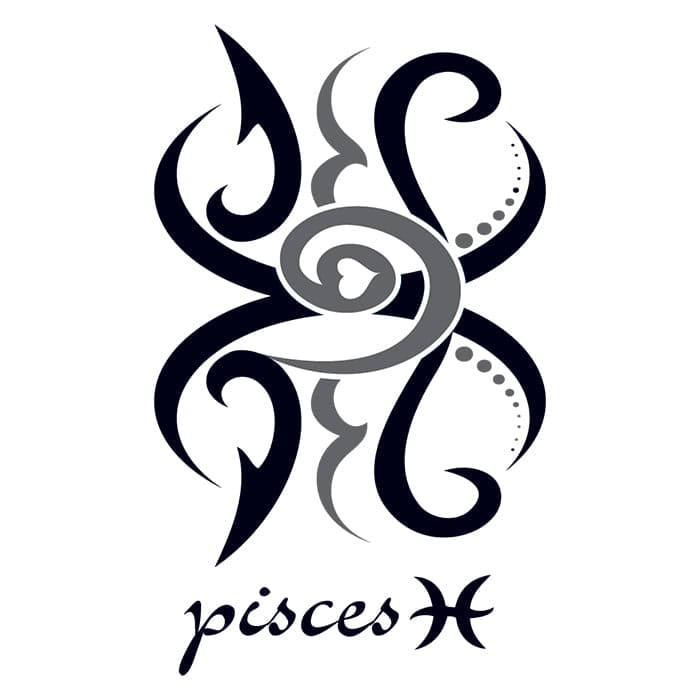 If you both share a fascination for astrology, zodiac signs can be your go-to couple tattoo idea. Embrace your astrological signs as a symbol of your destined connection, a celestial testament to a love written in the stars. His and hers, aligned in cosmic harmony, is a beautiful reminder of your shared journey through life's constellations.
Showcase Your Pride: LGBTQ + Couple Tattoos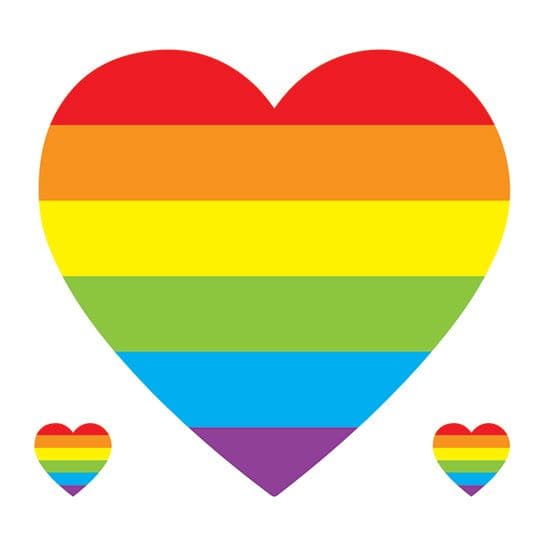 Expressing love transcends boundaries and norms, and gay couple tattoos can be the perfect embodiment of this. Consider a double feminine symbol or matching rainbow tattoos as a powerful expression of pride and love.
Armband And Jewelry Tattoos: A Classy Affair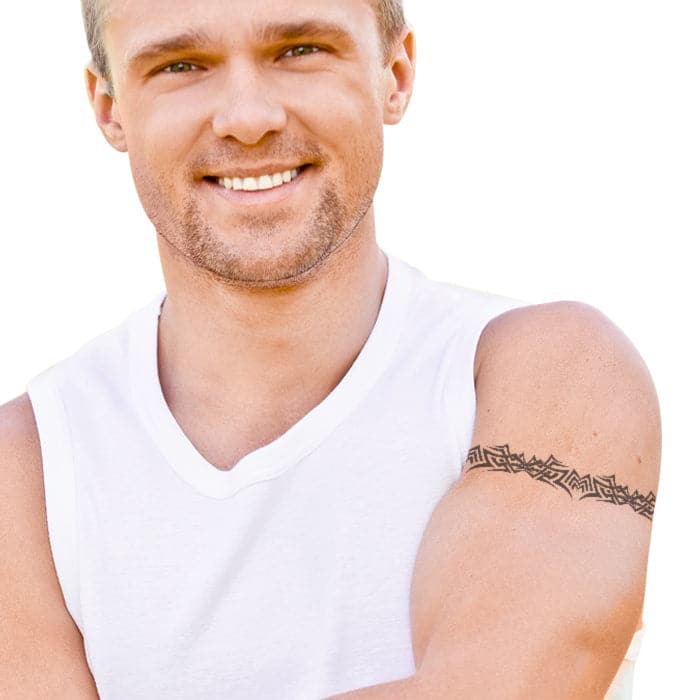 The classic armband or jewelry-inspired designs can be unique couple tattoo ideas for those who prefer a sophisticated style. You can opt for matching diamond tattoos or jewelry designs. Why not have a charm necklace design wrapped around your wrist, marking your bond in the most elegant way?
Couple Tattoo
s For Animal Enthusiasts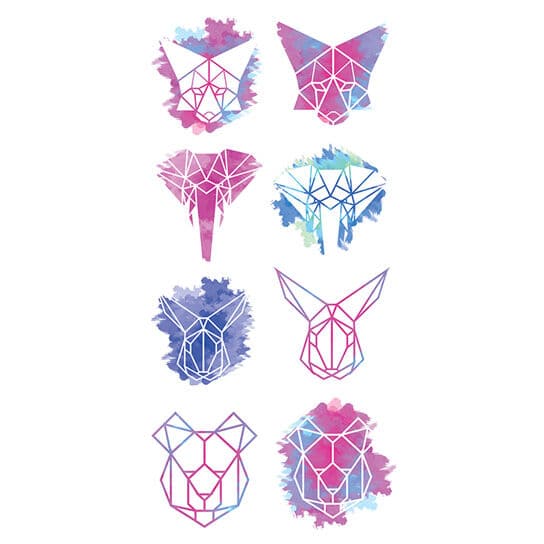 If you and your partner share a love for pets, it can be a delightful idea to imprint this love as a couple tattoo. Think of paw prints or your furry friend's face, making adorable and meaningful couple tattoos.
Your Love Story, Your Way
Tattoos have long been a beautiful form of self-expression, encapsulating identities, passions, and relationships. But the dynamic nature of love calls for something more versatile —  and that's where we step in. At Temporary Tattoos, we offer an innovative way to commemorate your bond: through customizable temporary couple tattoos.
The journey begins with brainstorming. We encourage you to think about designs that resonate with your story as a couple. Are there shared interests, a favorite quote, or significant symbols that hold a special place in both your hearts? Couple tattoo ideas can range from the profoundly symbolic to the playfully light-hearted — it's all about capturing the essence of your unique bond.
Once you've hatched your ideas, it's time to bring your tattoo designs to life. Our intuitive online platform makes the design process a breeze. Share your thoughts with us, detailing your vision for the design —  the size, colors, and level of complexity. The more precise you are with your specifications, the better the final product will align with your vision.
But customization goes beyond just the design. We offer a host of special effects to add that extra touch of magic to your temporary tattoos. Whether you're after the shimmer of glitz and glitter, the chic shine of metallic, or the playful luminescence of glow-in-the-dark effects, we've got you covered.
What's more, our temporary tattoos give you the liberty to experiment with placement. Whether you wear your matching couple tattoos on your wrist one week and on your ankle the next, the choice is entirely yours.
Our goal is to help you create something that truly reflects 'you' as a couple. Whether it's an emblem of your favorite destination, a tribute to your cherished pet, or a symbol of shared memories, our customizable temporary tattoos provide a flexible, fun, and artistic way to express your love story. 
With Temporary Tattoos, you're not just getting a tattoo! You're crafting a narrative, sprinkling it with sparkle, and sharing it with the world — on your terms.
Final Thoughts
Remember, the best couple tattoo ideas are those that resonate with both of you. After all, these tattoos are a testament to your shared connection. They will forever remind you of each other, making your bond even stronger. So take your time, choose wisely, and enjoy the process!
After all, whether you pick minimalistic tattoos or decide to go all out with intricate designs, the most crucial aspect of getting a couple tattoo is the love and connection it signifies between the two of you. 
Ready to explore the world of matching couple tattoos and step up your relationship game? It's time to let your love tell its story in ink!
You might also enjoy: