Give the gift of temporary tattoos this season!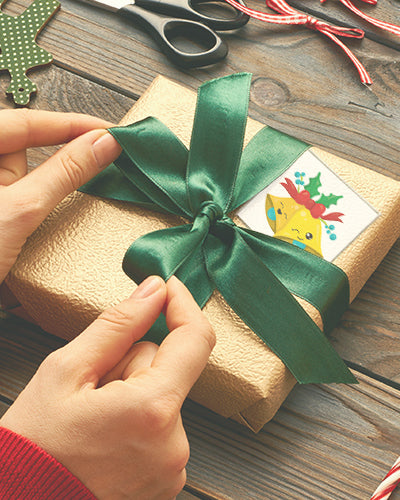 Looking for the perfect gift this year? Temporary tattoos are where it at.
When the holidays come around, we're sometimes hard-pressed to find that perfect, unique and special gift for our friends and family. Gift giving is hard, especially if your secret Santa or loved one has everything. We thought of a few ways you can use temporary tattoos to make your gift extra special this season. Check out our ideas below, and share your ideas with us for a chance to get featured!
Be Unique
Instead of giving the usual socks and gift cards this year, create a gift bag full of unique temporary tattoo designs specifically for your loved one. Maybe you're a go-getter and already conquered all of your holiday shopping (unlike those of us part of the procrastination-nation). Spice up your traditional gift wrapping! Add festive temporary tattoos to gift tags to mark your extra-special gift. Looking for some inexpensive additions to stockings or gift baskets? Tattoos make great stocking stuffers and are the perfect finishing touch in gift bags and boxes. Give your loved ones an extra surprise and take your gift to the next level this year with their favorite designs they can wear!
A Gift For All Ages
From kids to grandparents, temporary tattoos are perfect and fun for all ages. Temporarytattoos.com has over 2,000 designs with everything from Nickelodeon characters to contemporary metallic jewelry designs. Temporary tattoos bring back childhood memories; they are just like the ones you used as a kid - fun and easy! Give the gift of a walk down memory lane or create new memories and traditions. Brighten up your holiday celebration with temporary tattoo designs for whatever you might celebrate; Christmas, Hanukkah, New Year's, and more!