Tattoo Spotlight: Design Milk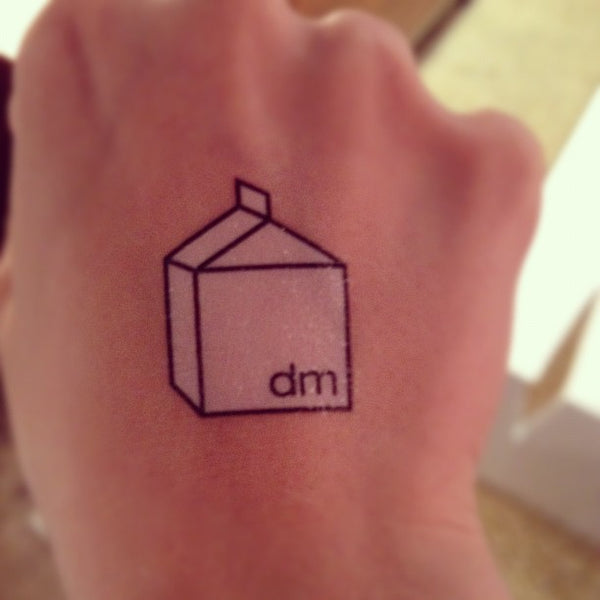 We love hearing how our fellow temporary tattoo fans are using their custom tattoos. Tons of great tattoo designs are printed every day at Tattoo Manufacturing HQ, and sometimes we're lucky enough to hear the stories behind the tattoos.
Today, we're sharing some of our favorite recent tattoos, created by Design Milk.
We interviewed Design Milk creator Jaime Derringer to get the scoop on her tattoos.
Jaime recently saw that her friend Victoria from SFGirlByBay had some really beautiful business card tattoos designed of her logo. So, when Jaime was planning an event during ICFF (the International Contemporary Furniture Fair) in New York, she thought of tattoos as a fun giveaway.
Jaime shares: "We had fantastic feedback - people thought they were a really fun idea and most people instantly applied them at the event." Cheers, Jaime!   Have you had smashing success with temporary tattoos that you created for your brand, event, or friends? Let us know! Email us at sales@temporarytattoos.com or share your pictures on our Facebook page.
About TemporaryTattoos.com
We are excited to be celebrating our 25th year as the world's largest manufacturer of temporary tattoos! TemporaryTattoos.com produces 7 million temporary tattoos each day, making us the largest manufacturer of temporary tattoos in the world. All of our products are made in the USA in sunny Tucson, Arizona.