Cavaliers Fan Uses TemporaryTattoos.com Tattoos To Get Autograph From His Hero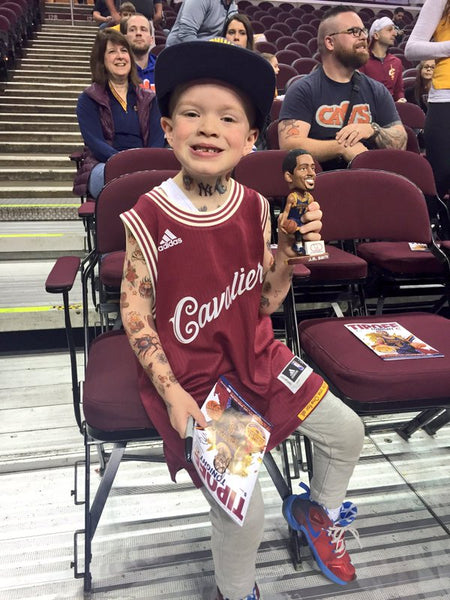 Cavaliers Fan Uses TemporaryTattoos.com Tattoos To Get Autograph From His Hero
The Cleveland Cavaliers may be well known for their forward LeBron James... However, he was not the star of the show for a young supporter at Wednesday night's game. A young boy attended the game covered head to toe in our temporary tattoos because he wanted to be more like his hero J.R. Smith.
His efforts, which must have taken lots of time and dedication, paid off! Smith noticed the young boy with his Christmas addition Cavaliers jersey, and of course his (temporary) full sleeves and neck tattoos! The boy was rewarded with an autograph as well as a J.R. Smith bobblehead courtesy of 'bobblehead night' at the Cavaliers home arena.
If you team got a game coming up and you want to show some support, check out our sports themed temporary tattoos. Who knows? Sporting some tats may get you some attention from your favorite player, too!  
Source: https://twitter.com/cavs